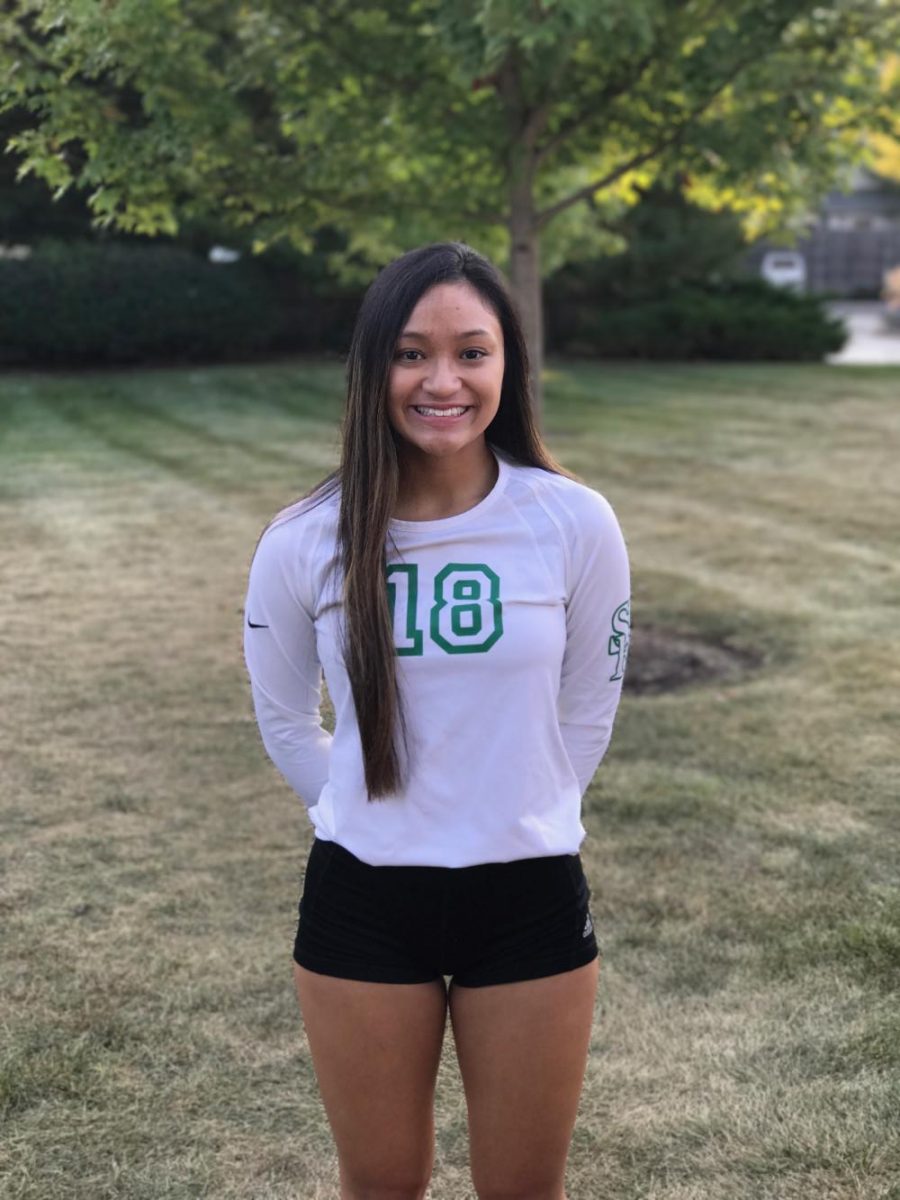 Noelle Dela Cruz
Did you play volleyball in grade school?
"Yes, at St. Pat's".
How many years have you been playing for?
"9 years".
What is your favorite memory from past seasons?
"Excitement and sense of accomplishment of winning record seasons sophomore and junior year".
What is your favorite memory from this season so far?
"Westmont and Timothy Christian Invite; playing really well against bigger schools".
What does it feel like being your last year on the team?
"Bittersweet knowing I am moving on to a new chapter in my life but my last year playing with a great group of girls".
What advice would you give a freshman wanting to continue volleyball throughout high school?
"Play like everyday is your tryout and play with your passion and love for the game. Always keep your head up and don't dwell on mistakes, every point is a fresh start".
If you could leave one thing to another player on the team, what would it be?
"I leave my loud voice, energy and passing skills to Taylor Jannush. I have so much joy being out on the court and I'm very blessed to have the opportunity as libero my last year".