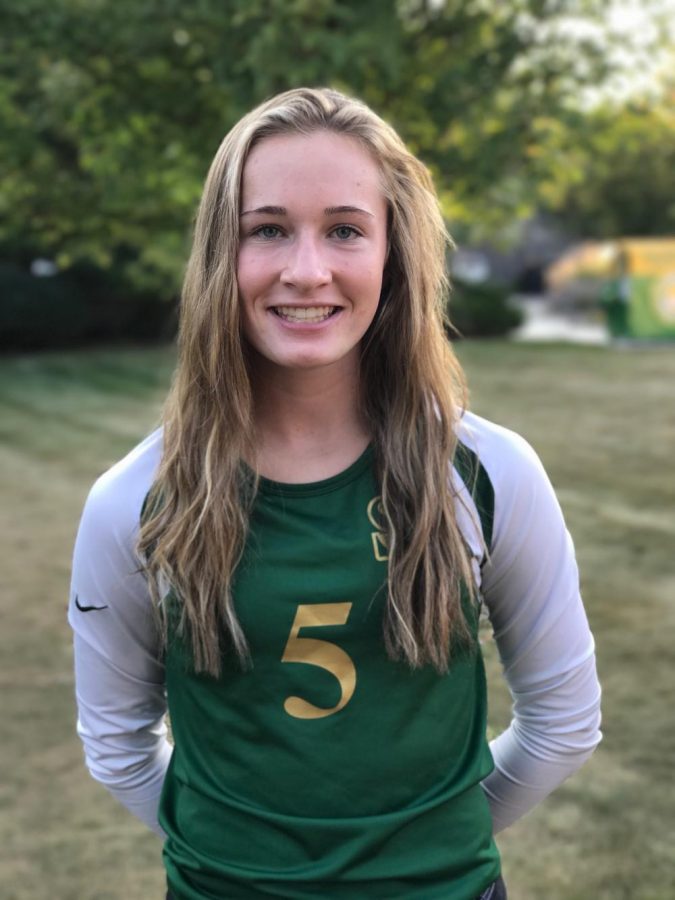 Madison Knott
Did you play volleyball in grade school?
"Yes, at St. Thomas Moore".
How many years have you been playing for?
"8 years".
What is your favorite memory from past seasons?
"Party in the U.S.A. on bus rides and going over 'the bump' on 390"
What is your favorite memory from this season so far?
"Beating IC in the Westmont tournament".
What does it feel like being your last year on the team?
"It is hard knowing this my the last year on the team because I've been playing with these some of these girls for my whole volleyball career".
What advice would you give a freshman wanting to continue volleyball throughout high school?
"For those continuing to play volleyball- do SOMETHING volleyball in the offseason because it would really help….club, beach, private sessions, or just playing around with friends!"
If you could leave one thing to another player on the team, what would it be?
"I leave my aerosol can of water to anyone who won't roast me for buying it. Right sides matter…they really do".