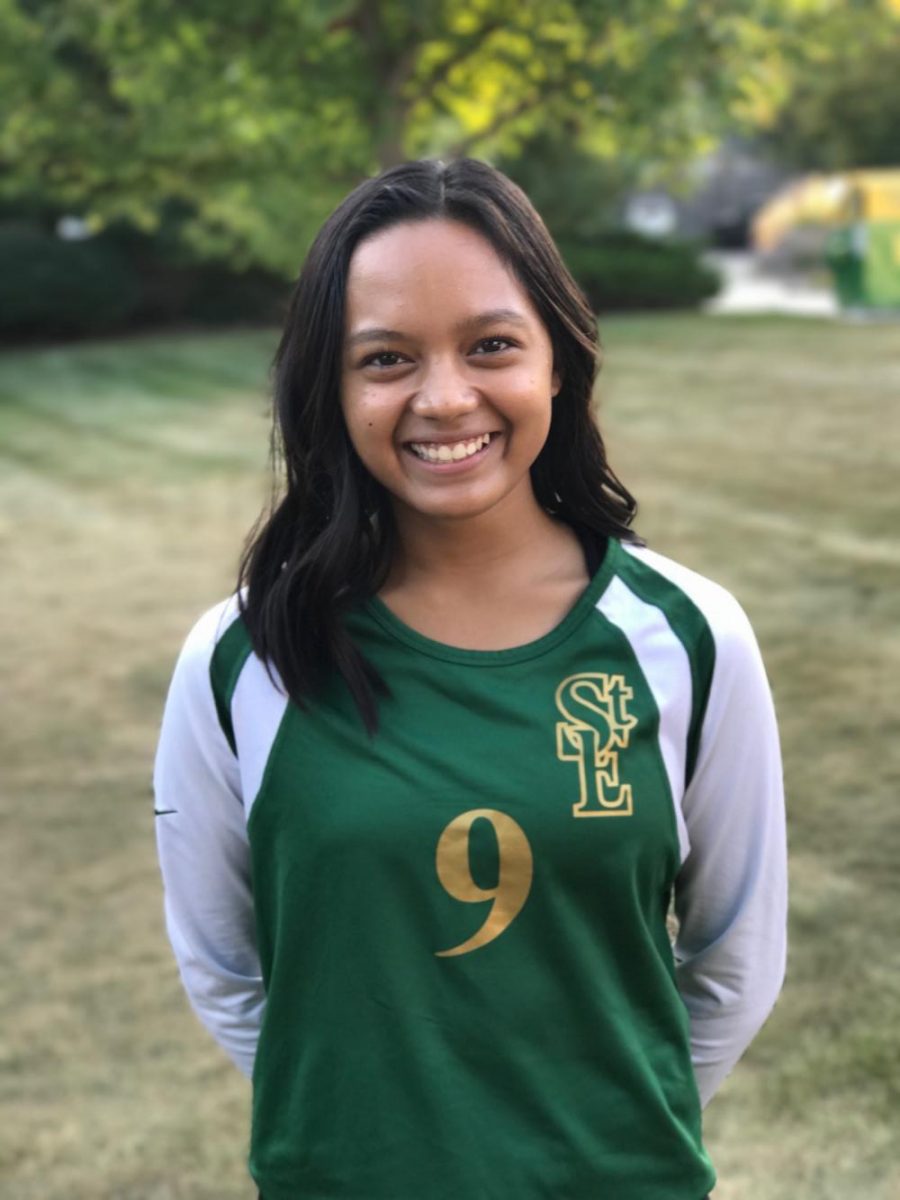 Lourdes Galido
Did you play volleyball in grade school?
"Yes, at St. Laurence".
How many years have you been playing for?
"8 years".
What is your favorite memory from past seasons?
"Winning regionals my sophomore year".
What is your favorite memory from this season so far?
"Being on the same team with my freshmen team again!"
What does it feel like being your last year on the team?
"It's bittersweet. It's my last year playing volleyball! My life has always revolved around volleyball all the time and to go to college and not play is weird".
What advice would you give a freshman wanting to continue volleyball throughout high school?
"Keep working hard and never quit. Work on what you're passionate about! Always remember to have fun".
If you could leave one thing to another player on the team, what would it be?
"I leave my AMAZING dabbing skills to Isabel Warner!"