http://wallpapercave.com/the-walking-dead-game-wallpaper
TV Shows You Should Watch This Season
WARNING! Some shows listed may contain spoilers, depending on if there are multiple seasons! These have been added so that readers who are already fans of the shows can refresh their memories on what happened in the previous season!
There are so many options when it comes to television entertainment. These days, we can find our favorite shows on network TV, cable, or through internet streaming services, such as Netflix or Hulu. There are so many genres that you can choose from: comedy, sci-fi, fantasy, family, and drama, among many others.
Regardless of the delivery system or genre, here is a list of some of the hot TV shows that you should watch this season!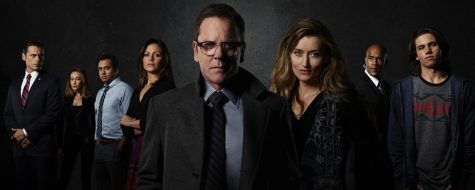 1) Designated Survivor
ABC
Premiere: September 21
Designated Survivor follows Tom Kirkman (Kiefer Sutherland), a low-ranking government official who suddenly finds himself thrust into the position of President of the United States after the Capitol Building gets blown up during the State of the Union Address. This show has a unique and interesting combination of family drama and policy-based intrigue, and includes a compelling conspiracy-theory theme that runs throughout the show. Although it may seem slightly over-the-top in its drama, Designated Survivor gets by on a shockingly relatable idea: what would you do if you were suddenly made President of the United states?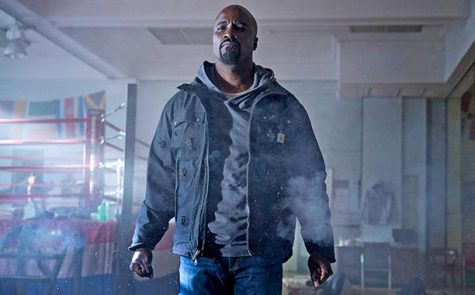 2) Luke Cage
Netflix
Premiere: September 30
Netflix has been very successful with their first two Marvel superhero shows (Daredevil and Jessica Jones), and you shouldn't expect anything different from this one. Luke Cage doesn't look, feel, or even sound like your typical superhero show. It follows Luke Cage (Mike Colter), a man who is indestructible and has the power of super-strength, as he struggles with his powers while defending Harlem. The most important aspect of the show is that it explores black culture and the black experience through a superhero-angle that we've never seen (or even had) before. And, in a time like the one we live in today, Luke Cage is the superhero we need.
This show has a smooth swagger and lively soundtrack curated by Cheo Hodari Coker, which brings the streets of Harlem to life.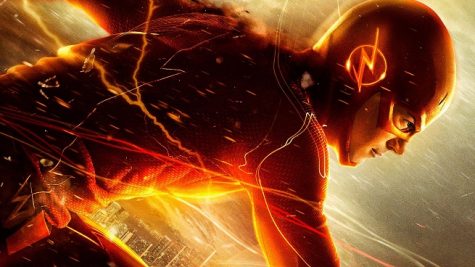 3) The Flash
The CW
Season 3 premiere: October 4
The Flash is a DC comics show that follows Barry Allen (Grant Gustin), whose story begins when he was eleven, when he lost his mother to a freak accident and his father to the false conviction of her murder. After growing up to become a crime scene investigator, Barry is dedicated to learning the truth about what really happened to his mother. He becomes obsessed with the particle accelerator – an invention claimed to be world-changing – which explodes, creating a freak storm. Barry is struck by lighting that night, sending him into a nine-month coma. He wakes up with the power of superspeed. Barry decides to become The Flash, and uses his newfound powers to become a force of good against the evil that now threatens his city, while still searching for the answer to his mother's death.
Season 2 recap (*SPOILERS*): At the end of season two, after the race of his life against Zoom, Barry ultimately gets the upper hand and defeats him. However, prior to the race Zoom killed Barry's father in front of him. Barry, unable to celebrate his victory, makes a risky decision and speeds back in time to the night of his mother's death and stops the Reverse Flash from killing her. This permanently changes his past and remakes his future, leaving viewers to wonder what in his present will change.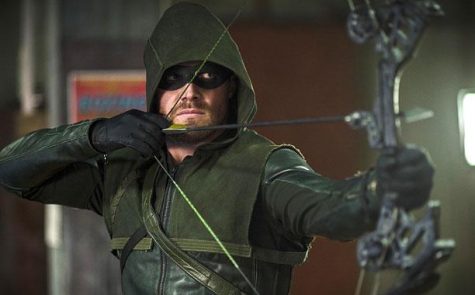 4) Arrow
The CW
Season 5 Premiere: October 5
Arrow is a DC comics show that follows Oliver Queen (Stephen Amell), a billionaire playboy who returns to his home in Starling City after being stranded on an island in the Pacific Ocean for five years. After getting into contact with his friends and family, despite appearing to be the same Oliver they've always known, he becomes the Green Arrow, a vigilante whose duty is to save his city and bring down those who are corrupting it.
Season 4 recap (*SPOILERS*): In the season four finale, Oliver instills hope in his city after Dahrk activates thousands of nuclear missiles that threaten to destroy the world. This hope aids him in defeating Dahrk, and Oliver is appointed mayor of Starling City. After Oliver is forced to kill Taiana in a flashback, he contacts Amanda Waller to aid him in keeping the idol safe. Oliver intends to go to Russia, which leaves viewers wondering what season five of Arrow will bring.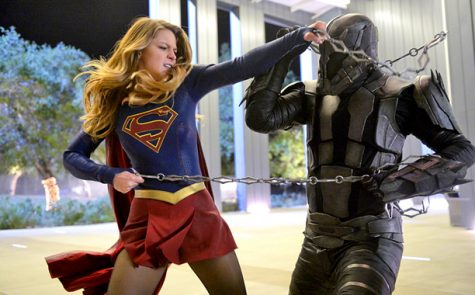 5) Supergirl
The CW
Season 2 premiere: October 10
Supergirl follows the story of Kara Zor-El (Melissa Benoist), from Krypton, who is sent to Earth to protect her infant cousin. While on her way to Earth, her spaceship is knocked out of trajectory by the explosion of Krypton and is sent to the Phantom Zone. Despite being stuck there for twenty-four years, Kara doesn't experience time. When she escapes, she still appears to be a young teen girl. When she finally gets to Earth, Kara receives help from her now adult cousin, Superman, and is adopted by an Earth family. Although she tries to hide her powers for most of her life, Kara becomes Supergirl and foils many disasters, becoming a new National City protector.
Season 1 recap (*SPOILERS*): The finale of season one left viewers with a cliffhanger. A familiar-looking pod crashes to Earth, and Kara's shocked expression when opening it left viewers to wonder what was inside.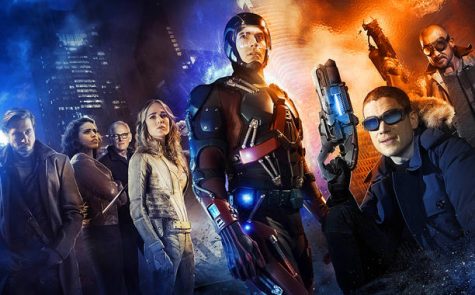 6) DC's Legends of Tomorrow
The CW
Season 2 premiere: October 13
Legends of Tomorrow is a DC comics show about time-traveler Rip Hunter (Arthur Darvill), whose family was killed by the immortal tyrant Vandal Savage. Hunter goes back in time to our present-day to form a team of heroes and villains in order to prevent the rising of Vandal Savage and the inevitable destruction of the world. A mysterious organization from the future, known as the Time Masters, opposes Hunter's team and remains dedicated to their goal of maintaining the natural (or unnatural) path of time and space.
It features many well-known DC heroes and villains, including: Firestorm, The Atom, White Canary, Captain Cold, Vixen, Hawkgirl, Hawkman, Chronos, and many more.
Season 1 recap (*SPOILERS*): At the end of season one, viewers were left with a cliffhanger when Rex Tyler from the future showed up and warned the team of their impending doom.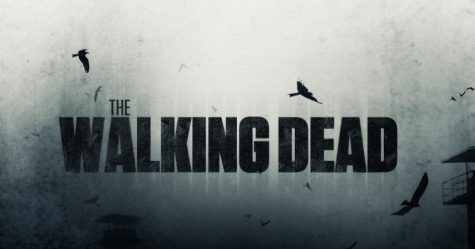 7) The Walking Dead
AMC
Season 7 premiere: October 23
The Walking Dead is based on a popular comic book series by Robert Kirkman. It portrays life in the weeks and months following the start of the zombie apocalypse. The show follows Rick Grimes (Andrew Lincoln), a sheriff who wakes up from a coma into the world of the zombie apocalypse. Rick manages to reunite with his family and becomes the leader of a ragtag group of survivors. Together, the group struggles to survive and adapt in the post-apocalyptic world, in search of a home that is safe and secure from zombies (known as "walkers") and other survivors alike. The group discovers that other survivors can be even more deadly than the walkers themselves.
Season 6 recap (*SPOILERS*): In season six, after a gruesome battle with the Wolves, the overtaking of the Safe Zone by a large horde of walkers, and surviving the horde only to have a very serious food shortage, the group faces another dangerous obstacle. They must kill Negan, the leader of the Saviors, in order to free the Hilltop and Alexandria from extortion and control. After attacking a Saviors' compound, the group believes they got the job done (they did not). The group is eventually captured and lined up in a row in front of the real Negan (Jeffrey Dean Morgan). As atonement for killing his men, Negan chooses a member from the group to kill, white the rest watch in horror. Viewers will have no idea who the victim is, or what happened to the other members of the group who weren't there (Carol, Morgan, Tara, and Heath) until the season seven premiere.
HONORABLE MENTIONS
Finally, here are a few shows that didn't make it to the list (because they premiered awhile ago, or they aren't as popular as the ones mentioned above), but deserve to be mentioned!
Agents of S.H.I.E.L.D.: Ghost Rider (ABC)
Ash vs. Evil Dead (STARZ)
Scream Queens (FOX)
Supernatural (the CW)
Survivor: Millennials vs. Gen X (CBS)