http://screenrant.com/doctor-strange-comic-con-concept-art/
Highly Anticipated Fall Movies
The world of movies hit the ground running at the beginning of 2016, with blockbusters such as Deadpool, Captain America: Civil War, X-Men: Apocalypse, and Star Trek Beyond to name a few. And after a summer of mediocre film releases, there is definitely a lot to look forward to this fall.
Here is my Top 8 list of highly anticipated movies that you should consider viewing. Are they on your list, too?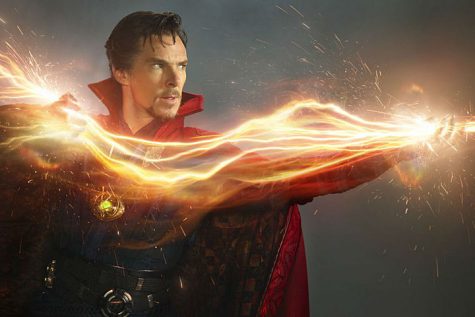 1) Doctor Strange
Rated PG-13
In theaters November 4
Doctor Strange is fourteenth installment in the Marvel Cinematic Universe, and the second installment of Phase Three. Benedict Cumberbatch stars as the Sorcerer Supreme 'Doctor Strange', also known as Stephen Strange. After Strange, the world's top neurosurgeon, is injured in a career-ending car accident that robs him of the use of his hands, he sets out on a journey looking for healing, and finds a mysterious enclave known as Kamar-Taj. He quickly learns that it isn't just a center for healing – it is also the frontline of a battle against dark forces that are bent on destroying our reality. Strange, now armed with magical powers, must choose whether to return to his life of fortune and prestige, or leave it all behind to defend the world as the most powerful sorcerer in existence.
Directed by Scott Derrickson, and features a cast including Chiwetel Ejiofor, Mads Mikkelsen, Rachel McAdams, Benedict Wong, and Tilda Swinton.
2) The Edge of Seventeen
STX's new coming-of-age movie takes an honest, sincere, and often hilarious look at what it's like for a young woman to grow up in today's society. The film follows the story of Nadine (played by Hailee Steinfeld), a high school junior. She is an awkward teenager, who is even further troubled when her best friend Krista (played by Haley Lu Richardson) starts dating her older brother (played by Blake Jenner). Nadine feels more alone than ever, until an unexpected friendship with a thoughtful boy (played by Hayden Szeto) give her a glimmer of hope, that maybe life just might not be so awful after all.
Written and directed by Kelly Fremon Craig, and features a cast including Woody Harrelson, Kyra Sedgwick, and Alexander Calvert.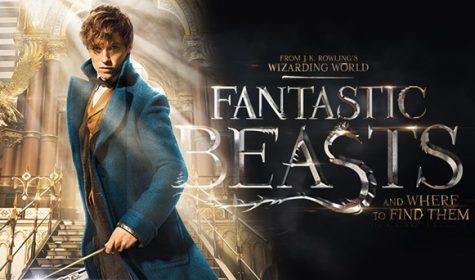 3) Fantastic Beasts and Where to Find Them
Rated PG-13
In theaters November 18
In this Harry Potter spinoff, Eddie Redmayne stars as Newt Scamander, a wizard who is on a search for rare and unusual magical creatures. The year is 1926, and Newt Scamander is nearing the end of his global expedition to find and research extraordinary magical creatures. While taking a brief stop in New York, No-Maj Jacob Kowalski accidently opens Newt's magical case full of some of Newt's magical creatures, resulting in the escape of some of the creatures. This means serious trouble for both the wizarding and No-Maj worlds. It also tells the story of the American magical community dealing with prejudice by the No-Maj New Salem Philanthropic Society, a threatening group out to kill witches and wizards.
Directed by David Yates, and is inspired by the book of the same name by J.K. Rowling, and also marks her screenwriting debut.
4) Moana
Rated PG
In theaters November 23
This newest Disney animated film follows the story of a high-spirited teenager (voiced by Auli'i Cravalho) who sails out on a daring mission to save her people. On her journey, Moana meets the once-mighty demigod Maui (voiced by Dwayne Johnson), who guides her on her quest to become a master wayfinder. Together they sail across the open ocean on an adventurous voyage, encountering enormous monsters and impossible odds. Along the way, Moana fulfills the ancient quest of her ancestors and discovers the one thing she always sought after: her own identity.
Music for the film was composed by Lin-Manuel Miranda, creator of Hamilton.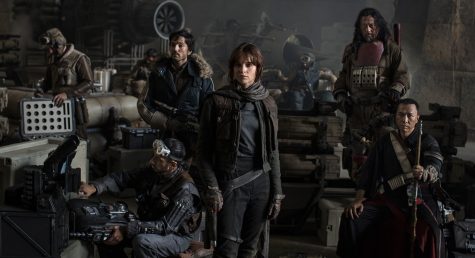 5) Rogue One: A Star Wars Story
Not rated
In theaters December 16
This Star Wars spinoff focuses on resistance fighters who unite to steal plans to the Death Star. It takes place before the events of Star Wars: A New Hope and is described as "a departure from the saga films but [with] elements that are familiar to the Star Wars"
It features a cast including Felicity Jones, Diego Luna, Ben Mendelson, Donnie Yen, Jiang Wen, Forest Whitaker, Mads Mikkelson, Alan Tudyk, and Riz Ahmed.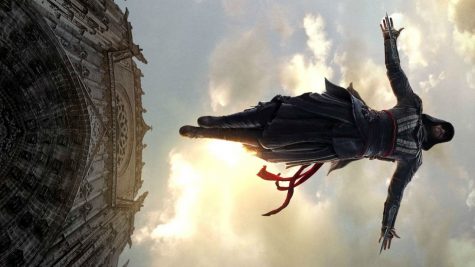 6) Assassin's Creed
Rated PG-13
In theaters December 21
In Fox's big-screen adaption of the famous video game franchise, Michael Fassbender plays Callum Lynch. Callum discovers that he is a descendant of a secret society of Assassins. He carries genetic memories of his fifteenth century ancestor, which allows him to master the skills necessary to take on the Knights of Teplar (the age-old enemies of the Assassins) in the present day.
Directed by Justin Kurzel, and features a cast including Kenneth Williams and Marion Cotillard.
7) Passengers
Rated PG-13
In theaters December 21
In this romantic sci-fi drama, Chris Pratt plays Jim Preston and Jennifer Lawrence plays Aurora, two passengers aboard a spaceship that is transporting them and thousands of other passengers to a new home on a distant planet. During the trip, Jim and Aurora are mysteriously awakened from their hibernation pods 90 years before reaching their destination when their ship malfunctions. As Jim and Aurora face the rest of their lives on the ship, with every luxury they could ever ask for, the two begin to fall for one another, unable to deny their attraction until they discover that the ship is in grave danger. Only Jim and Aurora can save the lives of the 5,000 sleeping passengers on board.
Directed by Morten Tyldum, and features a cast including Laurence Fishburne and Michael Sheen.
8) The Space Between Us
Rated PG-13
In theaters December 21
This STX film features Asa Butterfield as Gardner, the first human born on Mars. His mother was discovered to be pregnant on her voyage to Mars, and died in childbirth because of Mars' gravity. Gardner travels to Earth for the first time as a teen, and embarks on a roadtrip across American with a young woman (played by Britt Robertson) to find his biological father. However, the space program wants to send him back to Mars, because his body can't handle Earth's environment.
Directed by Peter Chelsom, and features a cast including Gary Oldman and Carla Gugino.

Loading ...