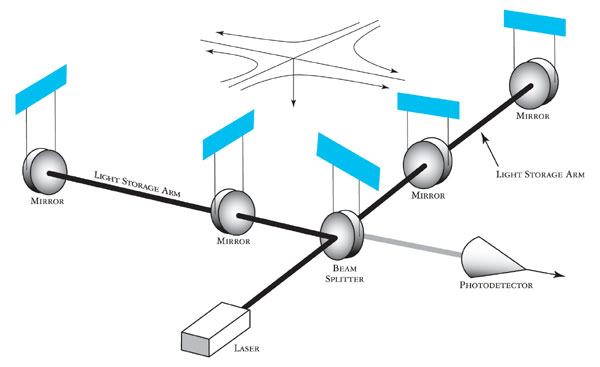 What is the LIGO Device?
LIGO is described as "a system of two identical detectors carefully constructed to detect incredibly tiny vibrations from passing gravitational waves." Located in Livingston, Louisiana, and Hartford, Washington, scientists from Caltech and MIT worked tirelessly with help from the NSF to help prove gravitational waves are real.
Also described as "a cosmic microphone" by Szabolcs Marka, a physicist at Columbia University who is a leader of the LIGO member Columbia Experimental Gravity Group, the device's revolutionary design was instrumental in the discovery of gravitational waves.
Utilizing four kilometer long tunnels lasers, the LIGO device can tell if a gravitational wave is passing through. Squeezed in one direction and squished in another, space is distorted and can be measured by how long it takes for the lasers to reach each mirror at the end of the tunnels. Physicists can then measure if the space is being squished or stretched very accurately.
Being able to detect gravitational waves is a huge and very hard achievement. Try to wrap your brain around this: detecting gravitational waves is like trying to tell if a stick that's 1,000,000,000,000,000,000,000 meters long has shrunk by five millimeters!
Easily confused with random noise, gravitational waves have to be detected in a special way. Scientists calculate what they think a gravitational wave's frequency would look like in the sea of all the other frequencies measured on a day to day basis.