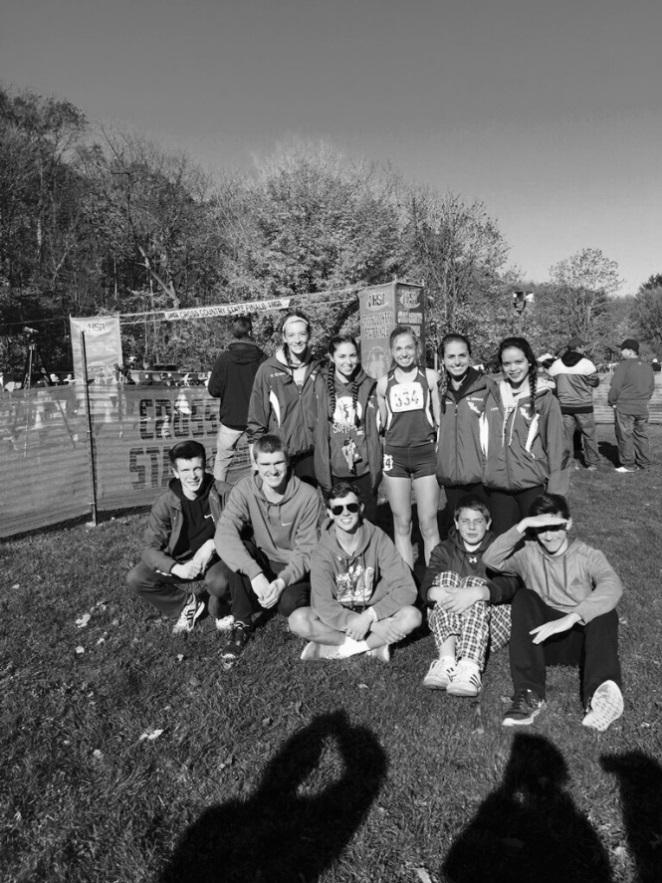 St. Edward Track and Cross Country star, junior Megan Kremer, continues to achieve her personal goals in the trees and on the track. She competed in 2015 in the IHSA Cross Country State Finals, and Kremer has grown to become one of the top runners in the state.  When she straps up her favorite Nike spikes she is ready to go. Her personal best time in a race is 19:11, which in perspective, is faster than you can say the words "cross country."
She takes strides like peppermint and chews up the competition. Inspired by all her great friends and runners she has met through the years, this 2015 Regional champion looks up to her favorite runner Jordan Hasay, and hopes to one day follow her footsteps as a collegiate runner. Like her favorite TV character Meredith Grey she knows how to operate, her way around the track. Kremer hopes to use the advice she has gained from the seniors – to never give up, and make her way downstate this spring with the rest of the young and talented track team.
Kremer looks back on her young career saying the trips she has made downstate are some of her most memorable moments. With a personality as sweet as her favorite fruit, genuine as her favorite teacher Mrs. Gullickson, and a smile as bright as her favorite color yellow, we believe she can continue her pattern of great success. Heck, she still believes in Santa so why shouldn't we believe in her!